Sell Automotive Parts on eBay Easily and Profitably
Nexpart eBay Link is the #1 eBay listing tool for automotive professionals. eBay Link takes your supplied parts inventory and pricing, automatically adds descriptions and images, then maps each part to vehicle fitments and eBay categories. Your recurring rules automatically list your inventory on eBay Motors. Orders from eBay are sent directly to your integrated Warehouse, Jobber or Dealer Management System (DMS) for easy fulfillment.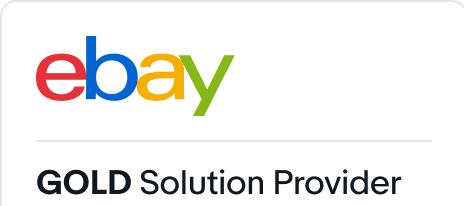 Selling parts online is a great way to increase inventory turns and grow revenue. It is tough, however, to crack the code and make online sales profitable without using a powerful tool like our eBay Link solution. Find out more
Features:
Automated Content Creation, Listing Insertion & Order Processing
Nexpart eBay Link automates most of the time-consuming research, pricing, listing and fulfillment processes to create a truly profitable business-to-consumer channel for the parts seller.
You can literally list thousands of parts in minutes. Nexpart eBay Link then creates a single listing per part that is searchable by vehicle and description, even if it fits hundreds of different vehicles. A buyer searching for a 2007 Infiniti M35 crank sensor will find your professional-looking listing, and it will confirm that it fits their car.
Orders are sent in real time to your DMS; printing pick tickets and adjusting inventory. All live eBay listings are continually updated with quantity and price changes from your DMS to ensure high service levels and positive feedback.
Bigger Profits for Parts Sellers
Sellers using Nexpart eBay Link list on average 50,000 parts in their store, maximizing their selling opportunity and minimizing the work. Combined with our exclusive eBay pricing, Nexpart eBay Link is the fastest, easiest and most profitable way to sell online.
Integration at Its Best
Manual or Automated Inventory Upload into Nexpart
Integrates with popular parts inventory management systems to extract your inventory and pricing
If integrated, orders can print pick tickets and adjust inventory real time
Multi-location order routing is supported
Listings that Sell
Over 13 million parts are in the WHI Aftermarket and OE catalogs supplying content rich data for your mechanical, collision and accessory listings
Search-Optimized titles, subtitles and descriptions are automatically generated and continuously improved to ensure best match and improved sales
Vehicle fitment/applications are included in the listing's compatibility table
Product images and/or OE diagrams are included
Proper eBay Category is auto-mapped
Listings are optimized for desktop and mobile usage
List More & Sell More with Automated Listing & Re-Listing
Apply your listing and shipping rules for a part number, a part type or globally
Be profitable with Shipping by setting rules to allow free, fixed and calculated items for different brands, part categories or specific items in your inventory
Update items in bulk
Out of Stock are automatically relisted when they come back in stock
New items are automatically listed using category automatic listing rules
Save Time & Money with Free Program Features
Free eBay Store (save $19.95/month)
Free Selling Manager Pro (save $15.99/month)
No listing Insertion Fees* (save $0.20 per listing/month)
Free Subtitles (save $1.50 per listing)
Free Training Webinars, Videos and Coaching
Free Nexpart Image Link Mobile App
Benefits
Up to 75% reduction in costs
Unique listing per part number eliminates duplicate listings
Each listing auto-mapped to vehicle fitments
Automated listing insertion on eBay in proper category
Nexpart Real-time integration to the sellers existing system prints orders and decrements inventory instantly
Shipping and tracking numbers can be auto-generated with shipping solutions from Shipstation.com and others