The Industry's most Feature-Rich Catalog
Learn why professionals use WHI's electronic catalog.
WHI's eCatalog is the number one catalog solution in the market, used by top wholesalers and retailers.
WHI ACES eCatalog Stands Out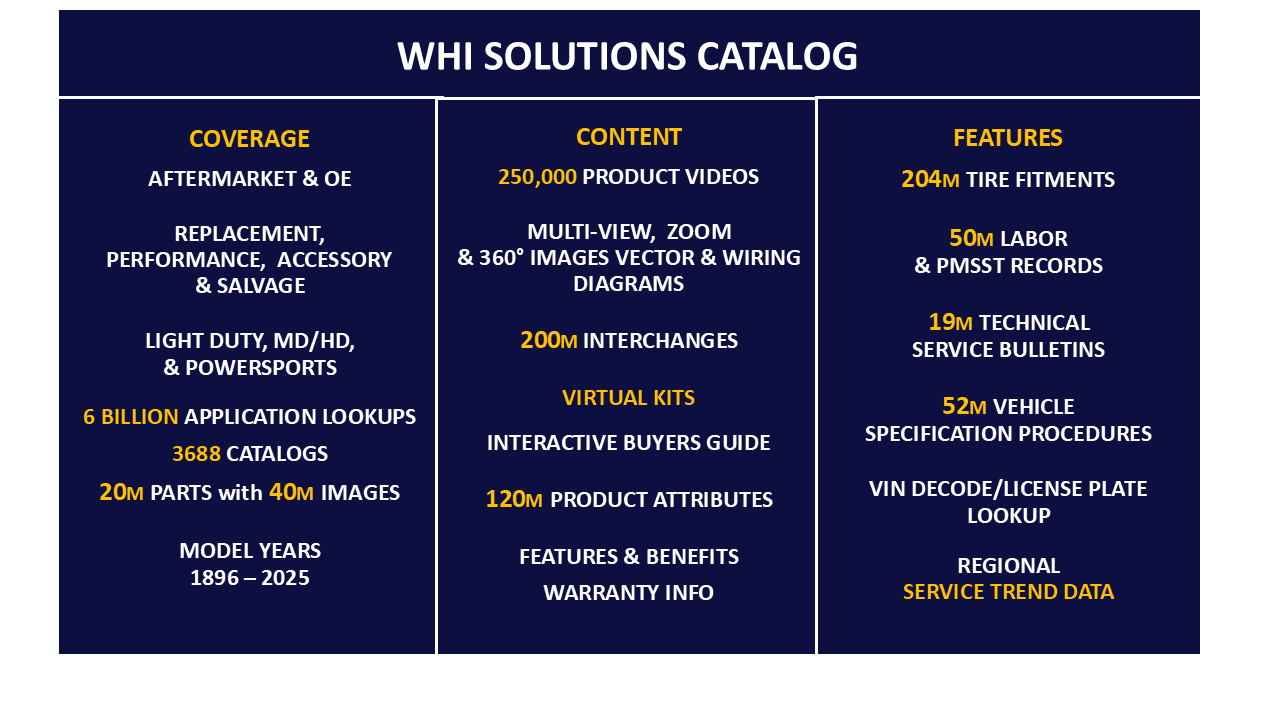 Product Line Publishing
As a product line publisher, your product catalog will be made available to thousands of wholesale and retail consumers of management systems and websites globally.
Thousands of users in locations such as Tire Kingdom, Walmart, The Network (formerly IAPA and Parts Plus), Pronto, Federated, Alliance & Tru Star are using the Nexpart eCatalog to power their product lookups.
Integration Options
Nexpart Counter Catalog (NCC) – Use the Nexpart UI with your DMS point-of-sale system to give your counter-people the same benefits Nexpart offers your end users such as Smart Search, SmartPages, and favorite jobs
Direct Integration – Create a dynamic state of art custom catalog UI for your DMS or other products leveraging the WHI ACES catalog
Full SDK available for all functionality of WHI's catalog including development and testing sites
Integrators can use SOAP or REST
Leverage the power of Nexpart for a single admin interface for configuring and updating all catalog configurations across all products leveraging WHI's Universal DCF
Brief overview of Catalog Products
ACES & PIES-Based Data
According to AAIA's industry standards
Customers can navigate by category to get directly to what they need, even without a part number
Over 5 Billion applications from 1896 - Today
17 Million parts
ACES version supported: 4.0
PIES version supported: 7.1
Competitive Interchange keeps Buyers buying from you, not the competition
Buyers searching for competitors part numbers are shown your matching parts.
133 Million Interchanges