Optimize parts procurement using WHI's upgraded SourceIT Catalog
WHI Solutions is excited to announce our new SourceIT catalog design. The update includes familiar Nexpart based vehicle lookup, catalog part sourcing features and an updated catalog result screen.
OEM, aftermarket, and heavy duty parts procurement has become increasingly more complicated for both buyers and sellers. Buyers have several vendors and multiple different methods to order parts from them. Sellers are juggling price, availability, and fulfillment for all their customers everyday. SourceIT solves the problem for buyers and sellers with real time price and availability from multiple vendors across all buyer locations with a unique login.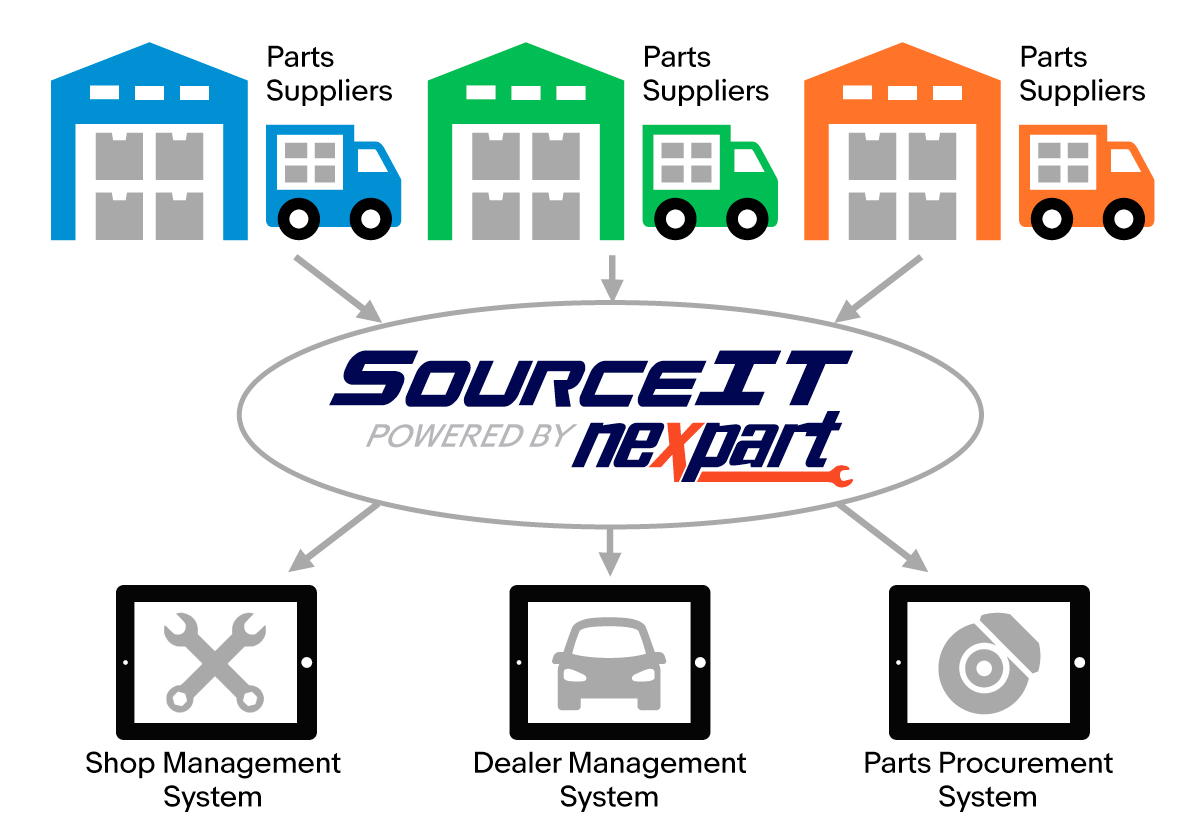 Continue reading to review the detailed list of all features that have been updated on the latest release.
Vehicle Lookup
Vehicle Search: Look up a vehicle by entering the Year, Make, Model and Engine in the search bar.
VIN Lookup: Search for a vehicle by entering the vehicle VIN.
My Vehicles : Allows users to quickly access that vehicles have been recently looked up.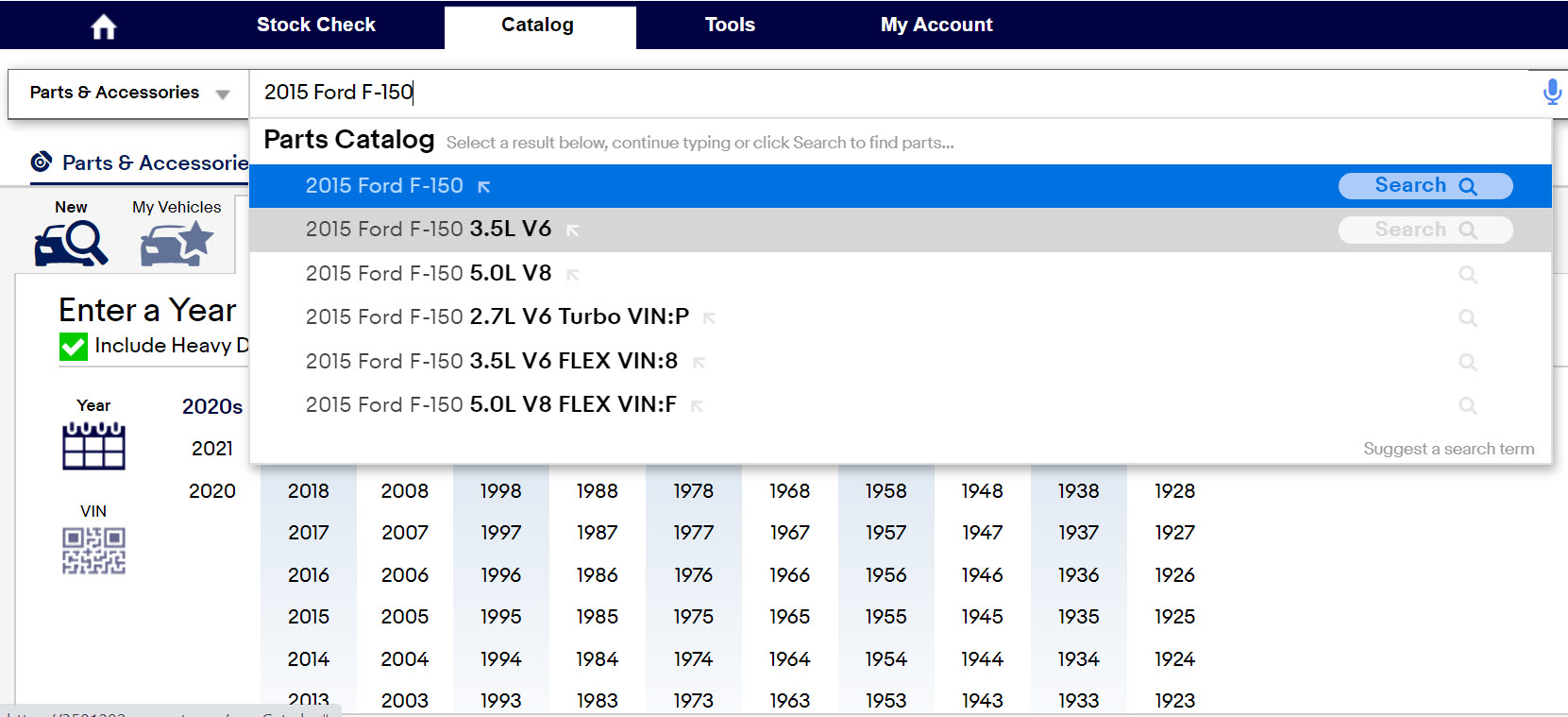 Part Search
Search: Lookup a specific part type by entering the Year, Make, Model and Engine and Part Type. Example: 04 Chev Malibu Oxygen Sensor.
Group/Subgroup/Part Type look up: Find a specific part within a Group/Subgroup/Part Type.
A to Z: View all parts within the catalog that are available for the identified vehicle.
Favorite Jobs: Build a multi-part lookup for common repairs and services. Example: Brake Jobs, Oil Changes, tune- ups, fleet jobs etc.
Recent Searches: Display when the vehicle selected was retrieved from My Vehicles, this is helpful if more than one person is working on a car. You always know what has been looked up in the past without having to start a part search over again.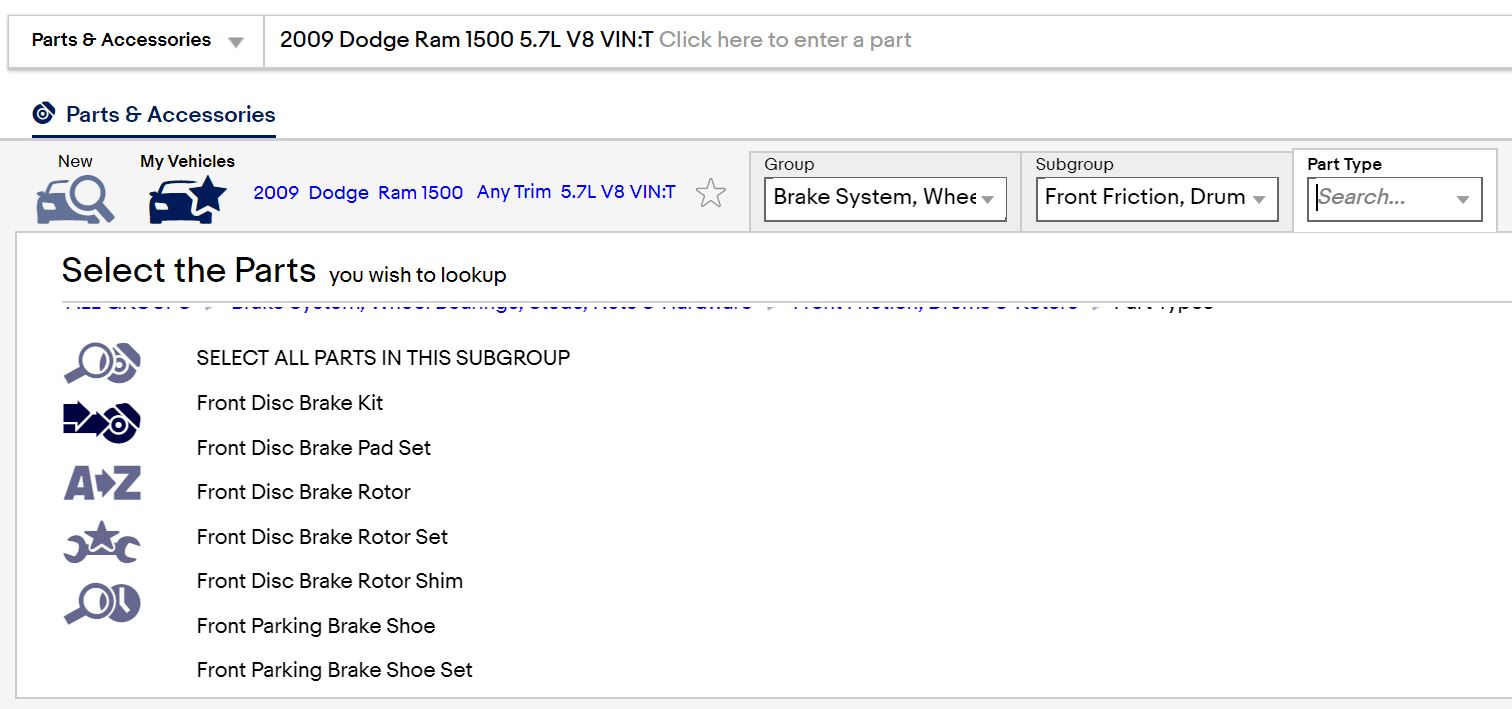 Catalog Part Results
             Search by Vendor/Seller
Result Filters: (ACES & PIES Attributes Applied)
Keyword Search: Quickly access the part you are looking for by entering in a keyword.

Brand
Position
Qty Available
Part Detail:
Part Images
Manufacturer Links
Smart Pages: Part detail page including description, specifications, warranty details and more.
Part Interchange: Displays cross reference parts.
Buyers Guide: Part fitment and application details.