New Product: Multi-Seller – Access your part sellers with one click
WHI Solutions is excited to announce a free easy to use tool, Nexpart Multi-Seller. WHI is making it easier for parts buyers to find the parts they are looking for. Multi-Seller users are better equipped to find parts and buy online.
Sign up for your FREE Nexpart Multi-Seller account is simple. Go to Nexpart.com and follow the Sign up for Multi-Seller links at the top and bottom of the page.
Multi-Seller is meant to be easy to use and relieve the headache of managing multiple buying accounts.
Below you can learn more about each of the major components within Multi-Seller.
Buy from all your part sellers in one place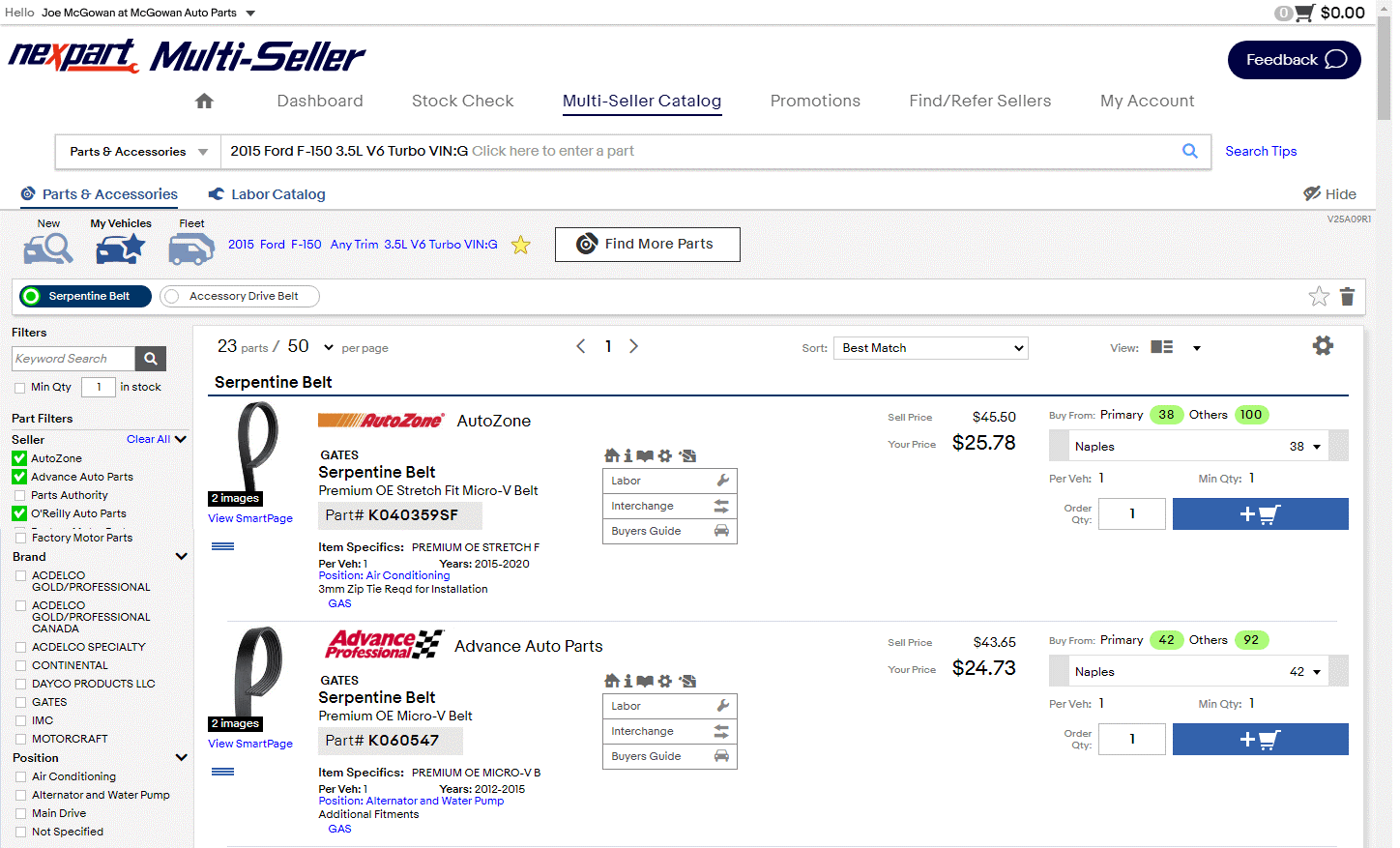 View order history from all your accounts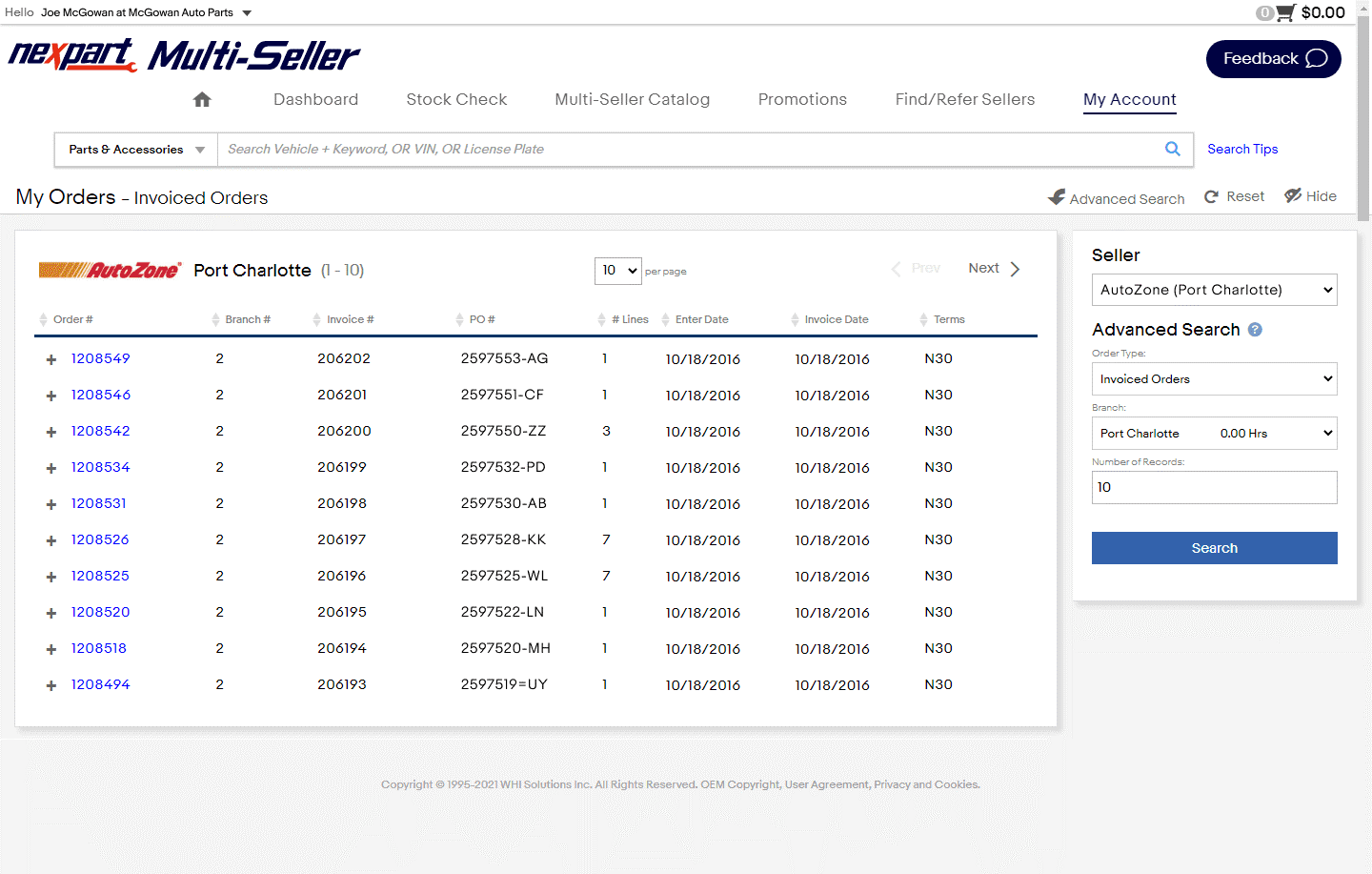 Find new sellers in your area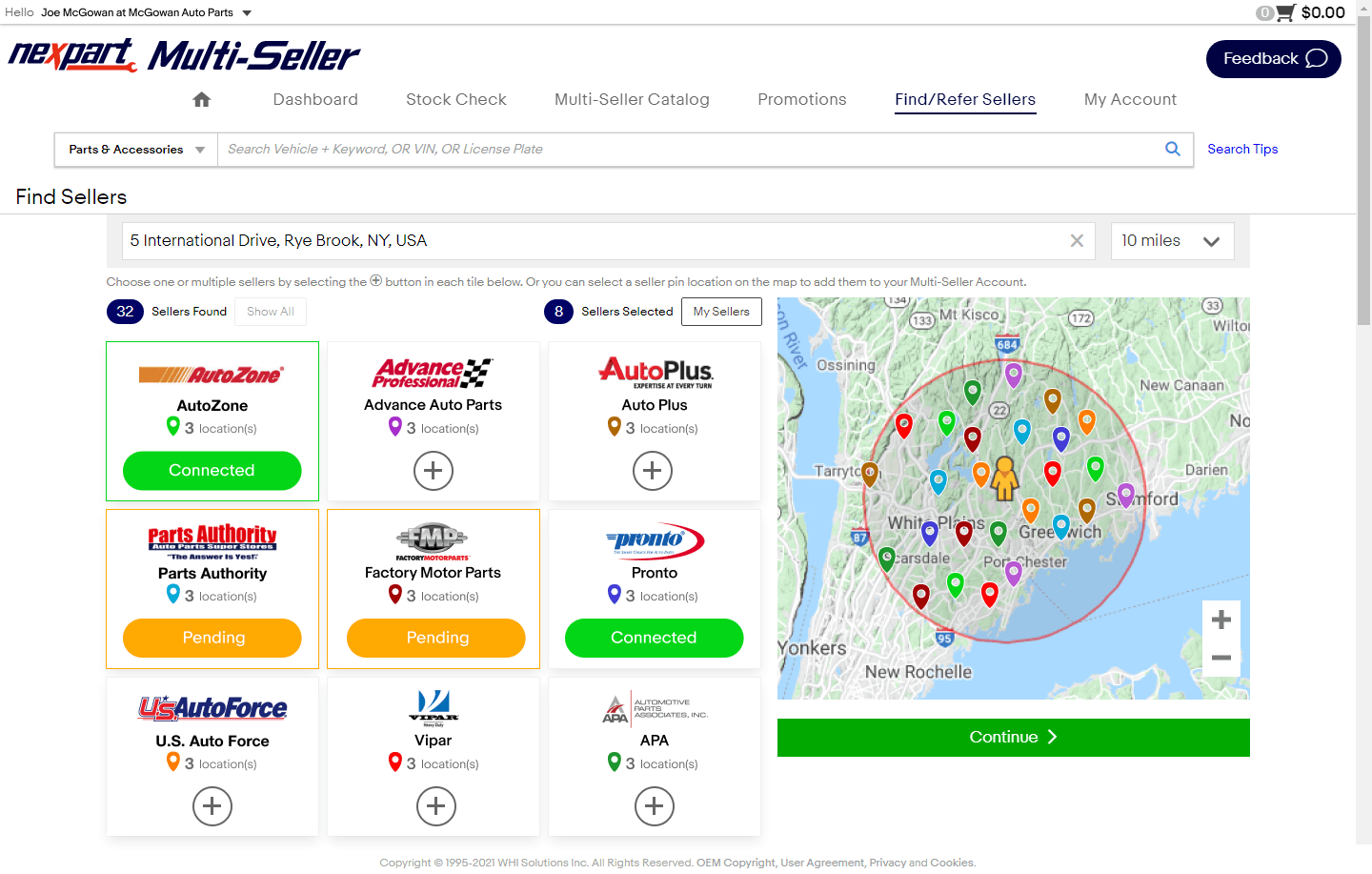 Save Orders from your favorite sellers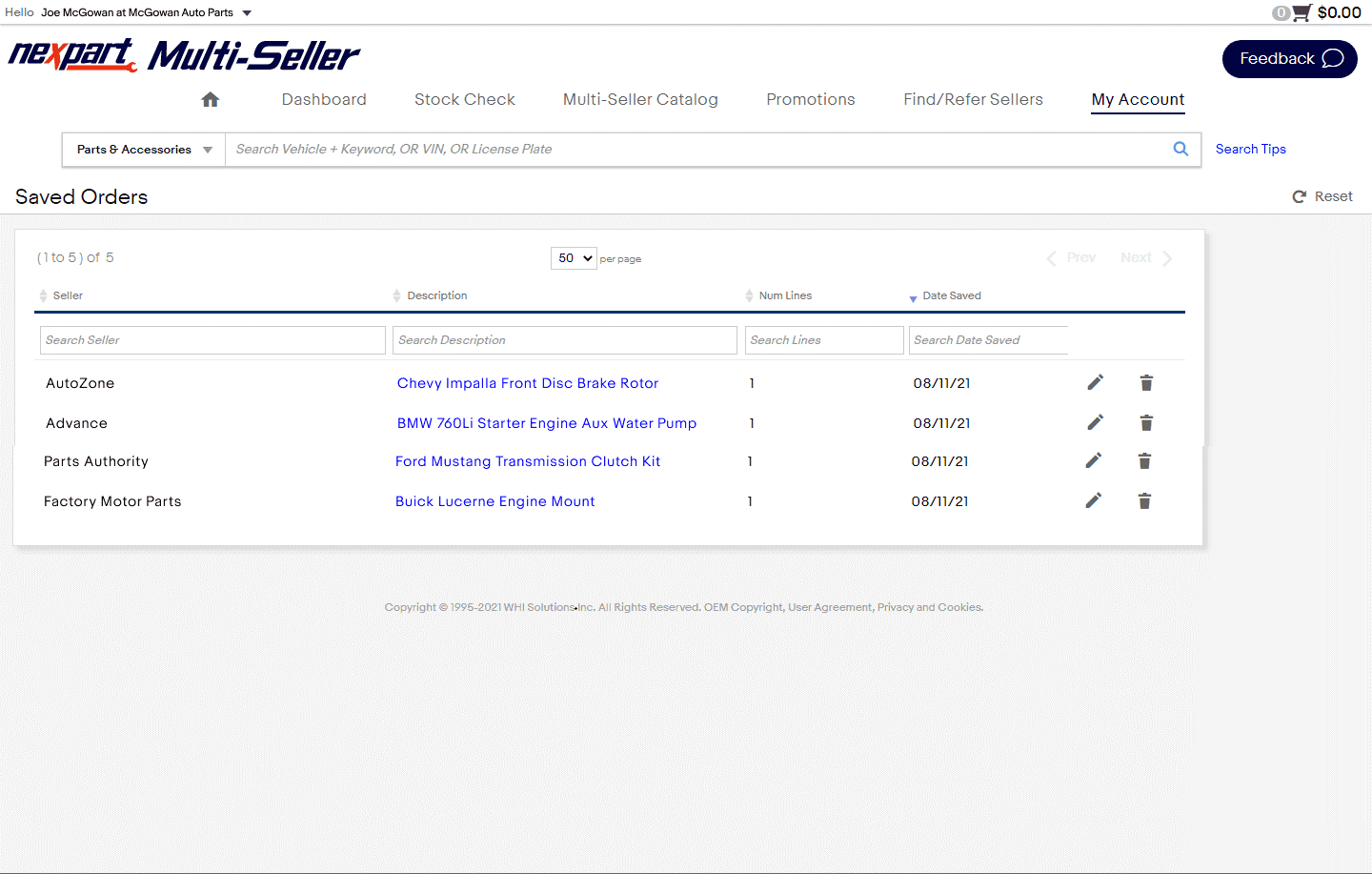 Dashboard-
-My Sellers: a place for parts buyers to access and management of all their verified sellers easily, adding efficiency to the parts buying process. Once accounts are verified successfully, users will be able to access all of them directly, sort them, and choose to enabled them in the Multi-Seller Catalog, or Stock Check.
-Pending and Matched Sellers: Pending Accounts will be displayed after being selected on the Find a Seller tab, and are awaiting seller approval. Matched accounts will show when an email match between Nexpart accounts is found.
-Users: Reserved for creating separate usernames for employees in each buying location.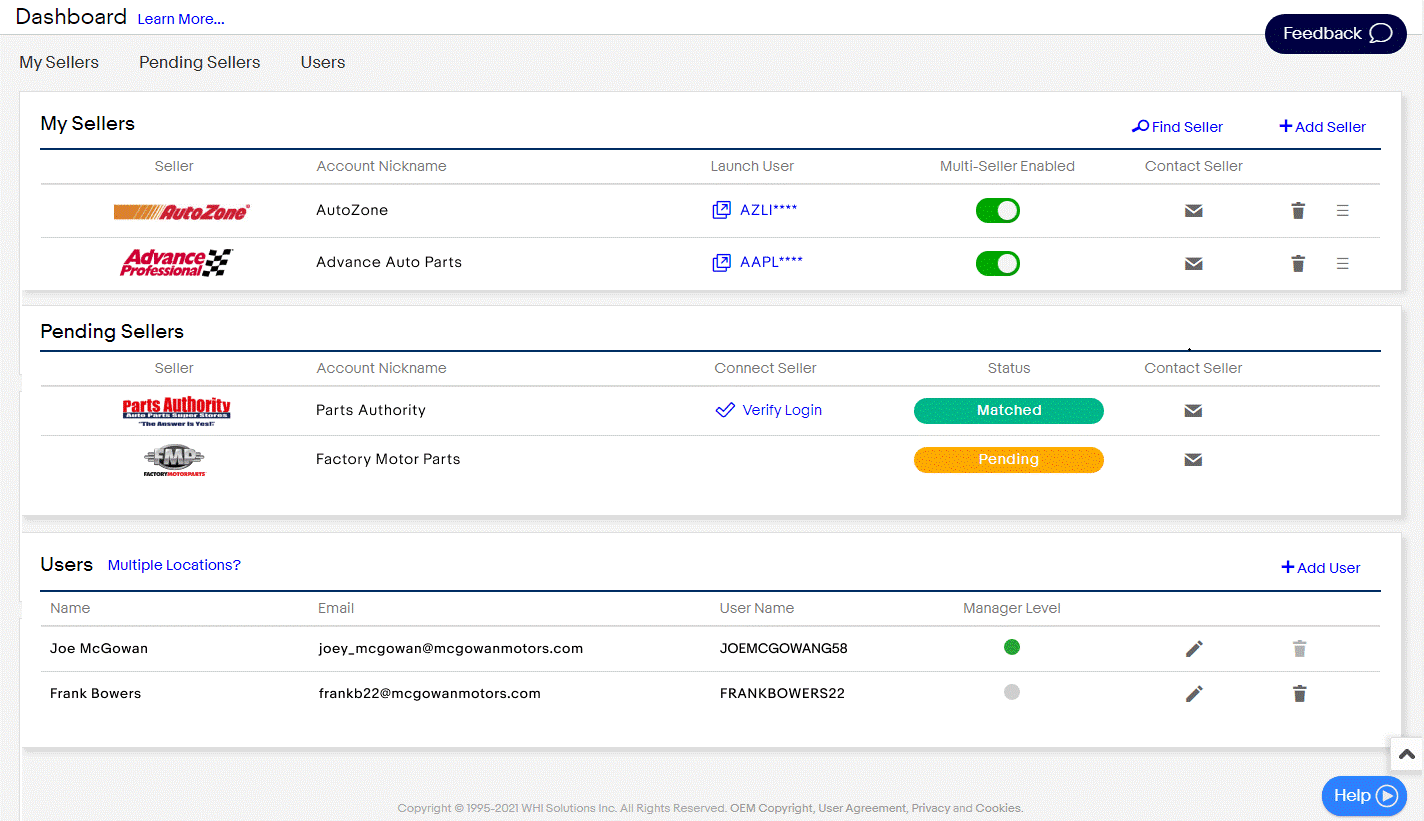 ________________________________________________________________________
We are working on new cool features in Multi-Seller everyday to make it better for you in the future.
Contact our Sales team for more information.