New Product: Buyer Hub – Access your part sellers with one click
WHI Solutions is excited to announce a FREE to use tool called Buyer Hub. WHI is making it easier for parts buyers to find the parts they are looking for. Buyer Hub users are better equipped to find parts and buy online.
Sign up for your FREE Buyer Hub account is simple. Go to Nexpart.com and follow the Sign up for Buyer Hub links at the top and bottom of the page.
Buyer hub is meant to be easy to use and relieve the headache of managing multiple buying accounts.
Below you can learn more about each of the major components within Buyer Hub.
Buyer Hub Dashboard
Buyer Hub is a place for parts buyers to access all their verified sellers easily, adding efficiency to the parts buying process by allowing for 1-click access.
Once accounts are verified successfully, users will be able to access all of them easily from a customizable Buyer Hub Dashboard.
Each time a user logs into Buyer Hub we will search for all the accounts that match the buyer hub email address and allow for easy verification using the credentials.
Click on the 3 dots in the top right corner of each buyer hub tile to drag and move them around the dashboard for easy sorting. In addition, a buyer hub user can easily give each account a nickname that will take the place of the Company Name on the tile.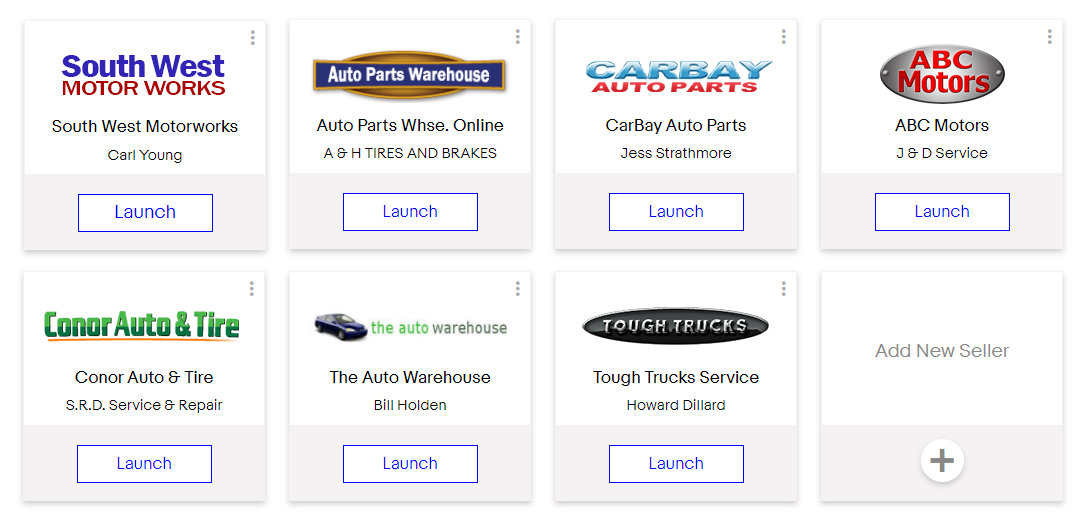 Consolidated Order History
Consolidated Order History for all your accounts can be found in the My Account Tab. By simply selecting the account you wish to view in the Seller selection dropdown, you can view order history for any of the verified Buyer Hub tiles on the dashboard.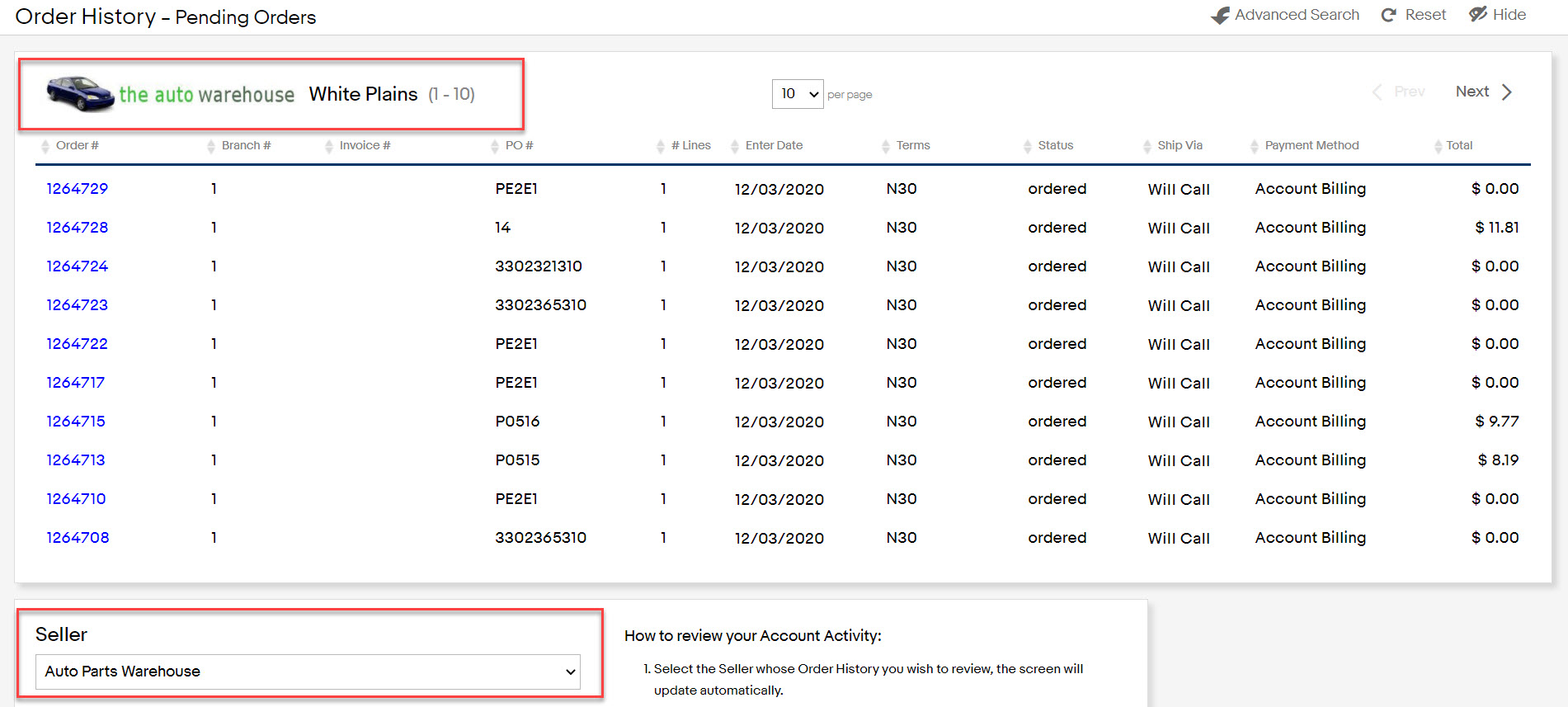 Find a Seller
Buyer Hub connects parts sellers with buyers like never before. Using the Find a Seller tab, buyers can easily search for part sellers with active locations nearby. Simply search the address of your business to find the closest sellers to your location. The phone number will be provided to call the store, and a Contact Seller form is available to send a note to the seller for account creation. Finding part sellers using WHI has never been easier.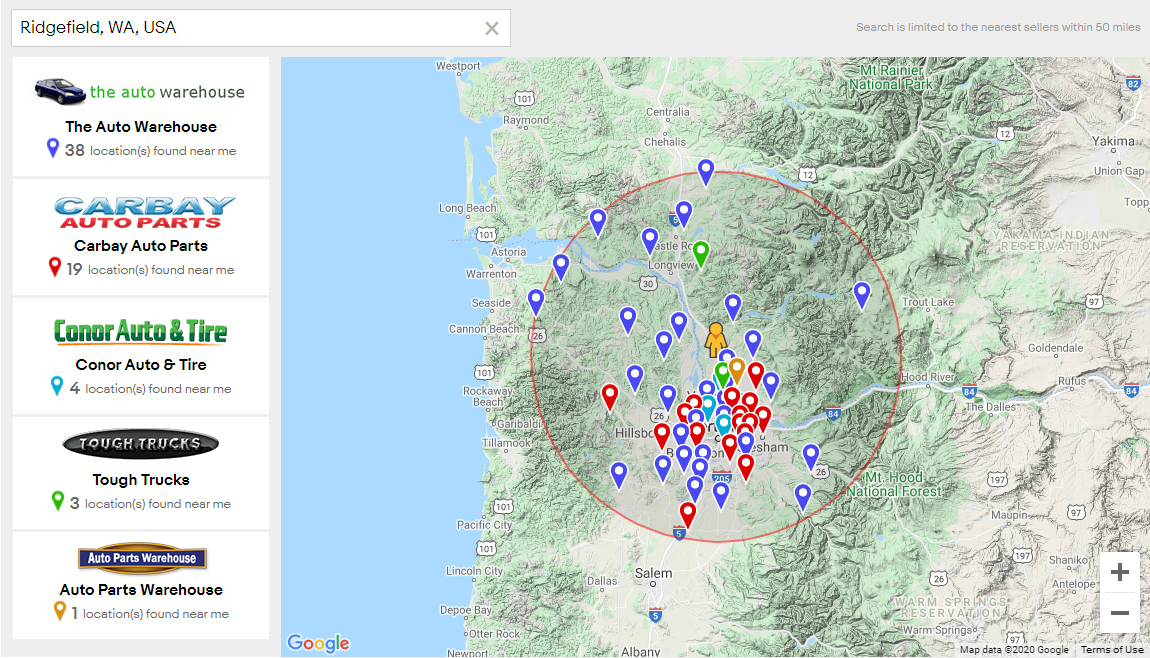 Recommend a Seller
If you have a parts seller who is not currently using WHI solutions, but is interested . Navigate to the Recommend a Seller tab in Buyer Hub and let us know who you want to buy parts from on Buyer Hub and we'll invite them to join the network.
________________________________________________________________________
We are working on new cool features in Buyer Hub everyday to make it better for you in the future.
Contact our Sales team for more information.